Back to blog
What is the suitability of SLATPANEL® for commercial interiors?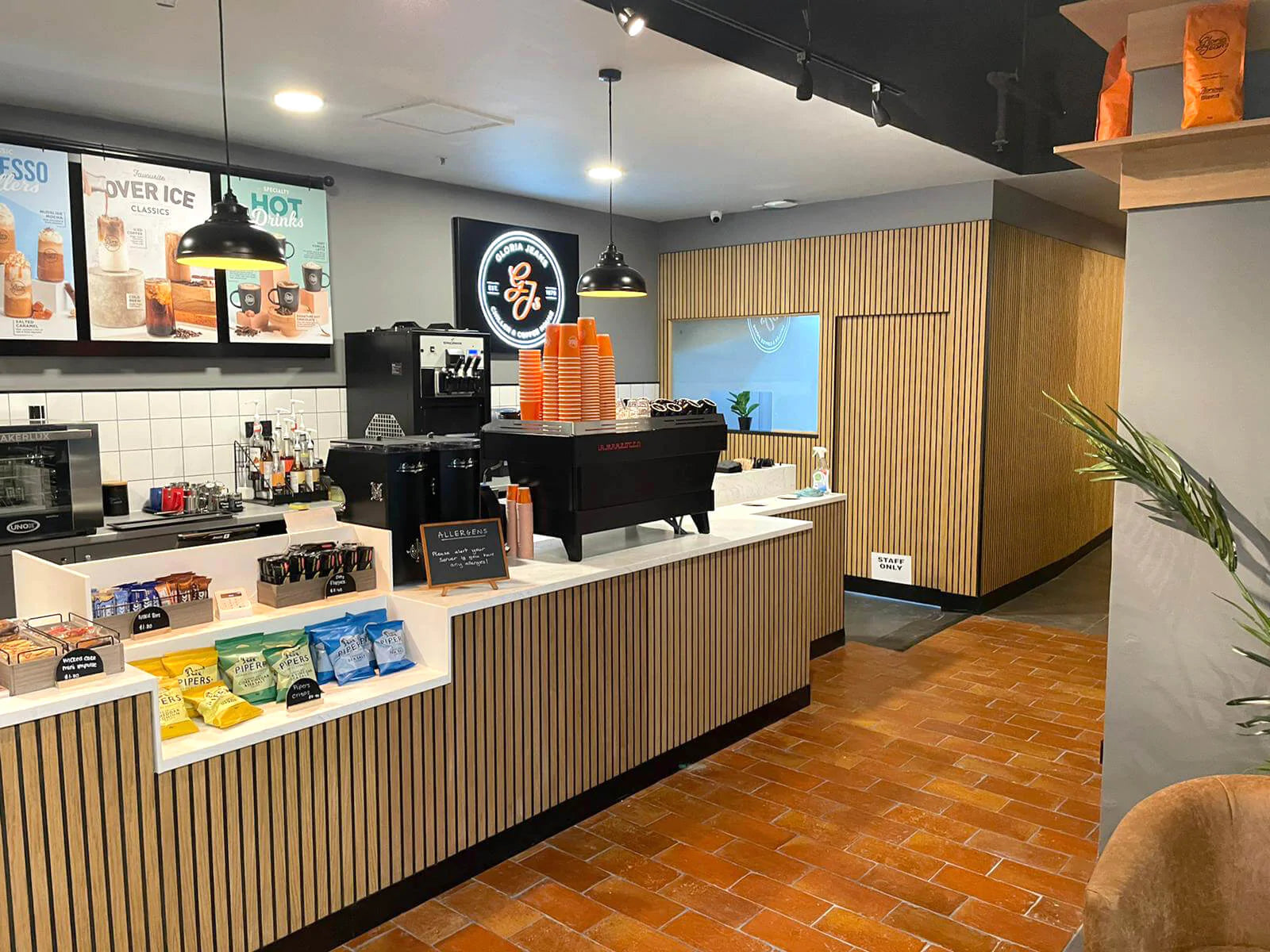 Category

Read time

2 min

Date

Mar 8, 2023
In interior design, a product suitable for your home may not consistently achieve the same result in an office space. Considering how versatile wood wall panelling is, is it ideal for commercial environments?
Yes, it is as simple as that! Unlike so many products on the market, SLATPANEL® wall panelling is impeccably suited to a commercial space.
Architecturally fascinating materials have been used for centuries in creating installations, furnishings, and art. The textural properties that wood or wood-based provides ensure that a wall's surface is visually aesthetically pleasing with variations of colour, making it the ideal choice to add warmth and personality to any commercial interior.
Not only will it provide an instant focal point or feature, but it also provides texture for your walls that will be sure not to go unnoticed! The hardwearing surface of our panels makes it ideal for areas with heavy traffic flow.
In a bar, restaurant, café, or bistro, a large footfall of customers walking through your door is an excellent sign. However, the interior decoration can be susceptible to damage when the footfall is busy or continuous. Minor knock or scuffs in paintwork can make an establishment seem tired and unkempt, and injuries to the face of wallpaper patterns will quickly encourage a worn-out appearance!
In complete contrast, our panels are very forgiving, ensuring that any knocks and scratches to the surface are virtually undetectable and can become part of the charm and character of the overall surface. One of the other qualities of SLATPANEL® is that it's a brilliant way to decrease noise pollution from room to room. While most alternatives offer some sound and thermal insulation, acoustic properties have a unique backing designed to minimize sound travelling.
Made from recycled plastic, the backing material is sustainable too, so as well as providing an excellent aesthetic, it assists in saving the world's oceans from unwanted debris.
SLATPANEL® can be used on ceilings, too. However, the clear advantages of this collection include the sound insulation, as it will act as a practical sound barrier. This is ideal for commercial premises with tenants renting above them, particularly if the tenants err on the cautious side regarding the business usage below them.
Much like the noise-insulating properties, the same rules apply from a thermal perspective. Wooden wall panelling will help to maintain heat retention in colder months, at the same time as repelling the outdoor air temperatures in warmer months.
There are many more reasons to select wood wall panelling from Acupanel®, not forgetting the diverse selection of ranges and finishes available. As such, we know that you will be hard pushed to locate a product that is better suited for your commercial interior walls.
Ready to transform your space?